Relax with magnificent views
Contemplate Seville from the hotel terrace, La Terraza de Rialto. Enjoy magnificent views of the city in a romantic and select atmosphere where you can relax any day of the year.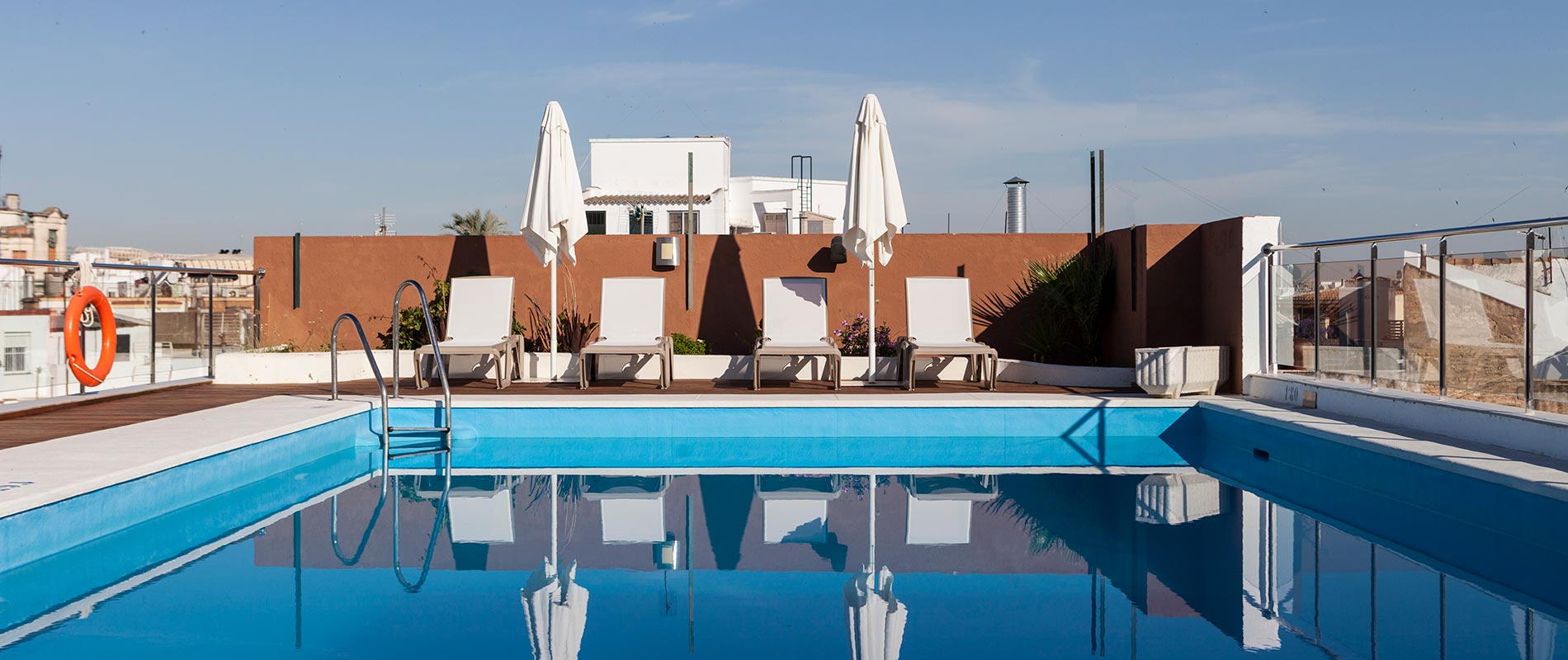 Immerse yourself in the pool
The terrace has a salt-water pool which is surrounded by a sun deck with loungers and parasols. Whether to take a dip or simply to lie out in the sun or the shade, our terrace is sure to become one of your favourite places. Open all year round.